I headed out this evening for another dinner in the boonies.
I usually car camp with the familyÖ big tent, full size Coleman stove, and even bigger cooler to support all of the little STinGa minions. So I am playing around with my pack and different packable meals. I am looking at short backpacking trips with my older kiddos, simple over-nighters up to about 4 days in length.
A watched pot never boils.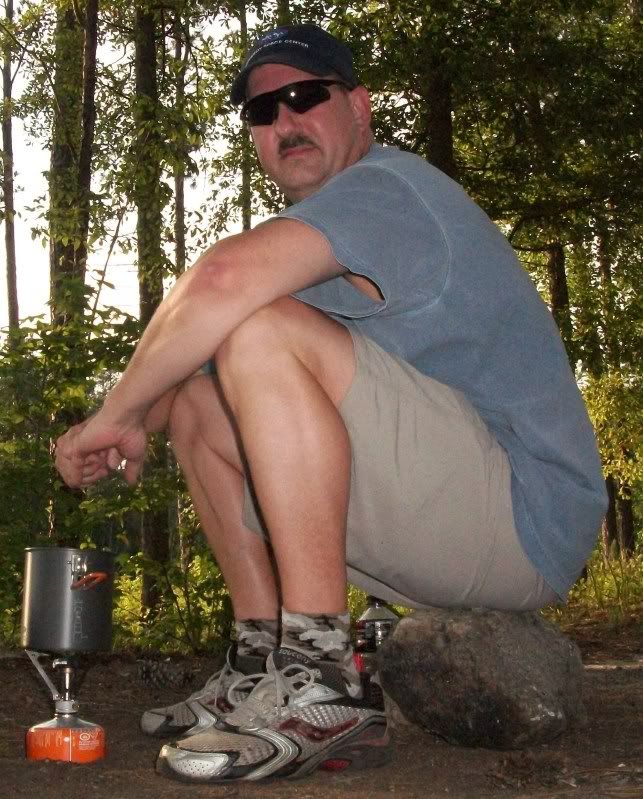 I tried out a Hormel dinner tonight. You donít have to lug a microwave out since they can be boiled. I dropped the package into air-temp water and fired up the flame. I didnít let the water get up to a boil, but at almost 90 degrees outside, I wasnít looking for a super hot meal. Yummy!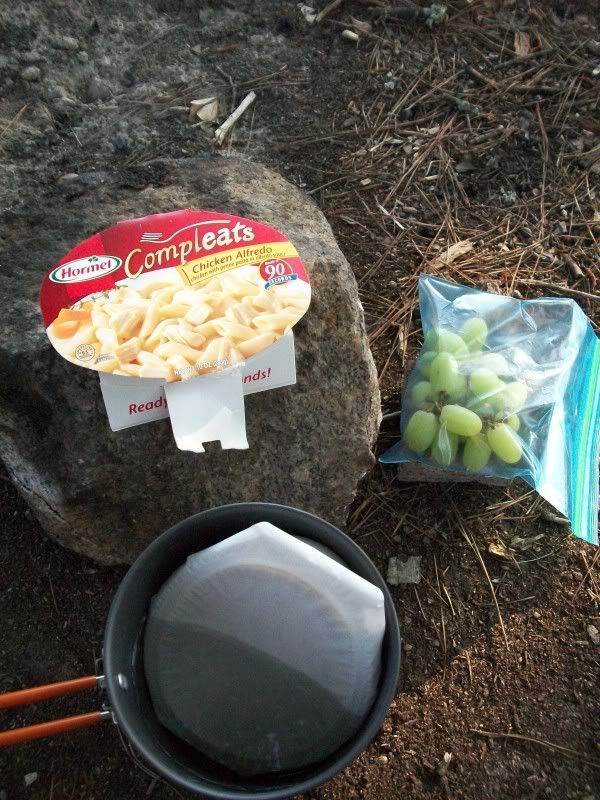 Birds, fish, and the pages being turned in my book Ö canít get much better than that.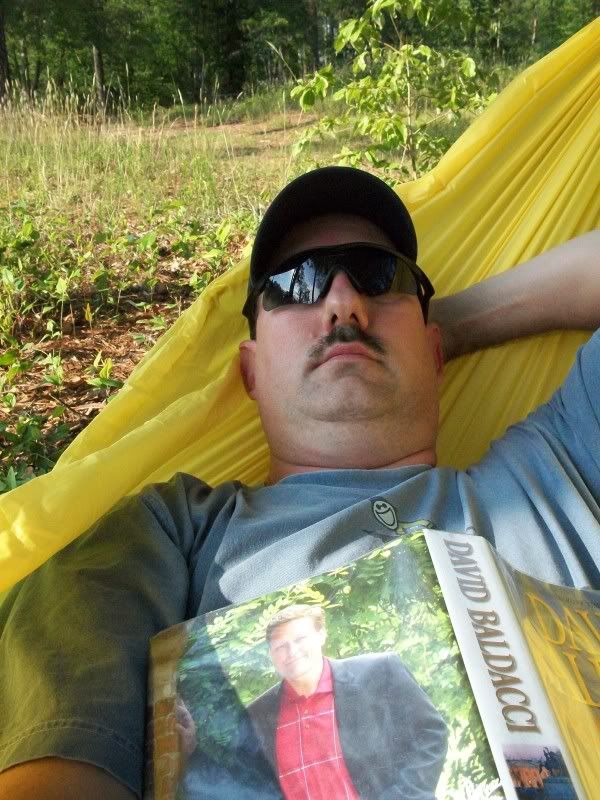 Rain is supposed to be moving in, but the skies were still blue as could be. There were only a few clouds floating around.
Kicking back for a moment before calling it a day.
Until next timeÖ
STinGa