For sale, a brand new, in box with tags, GoLite Women's Base Layer 2 Longsleeve Zip Shirt black in color, size medium.
I accidentally got the women's version instead of the men's.
(I have decided to postpone the start of my cross-dressing career.) I since have gotten the men's version, and it is probably my favorite piece of clothing I have. So ridiculously versatile, I can't believe it. It wicks and keeps you cool and dry when you are moving, but keeps you warm when it's chilly out and the winds are howling. (For the record, this is not windproof, but in unison with a wind layer, this is a great piece!)
New is $55, I will sell it shipped to CONUS for $45. Paypal preferred.
P.S. I am leaving on vacation tomorrow morning, so unless I get a very fast response and payment, I won't be able to ship it until Friday 7/29. Sorry!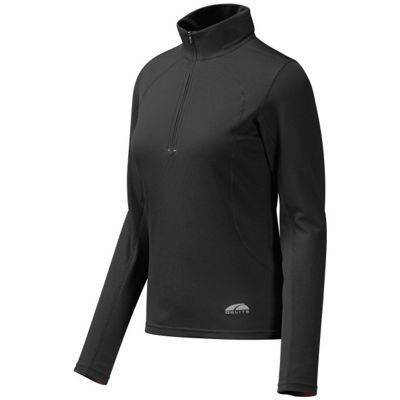 Here is a link for more specs.
http://www.moosejaw.com/moosejaw/sho..._id=GoogleBase
__________________
"Get busy living, or get busy dying."
Warbonnet Blackbird 1.0 DL
Warbonnet Edge Tarp
North Face Cat's Meow 20°
Custom HammockGear.com Phoenix Underquilt