A second tarp, even more identical than the last
:
A close-up of the guy reinforcement that I didn't show the for the first tarp. The only difference is the lack of cable "pockets" (forgot them, will add later) and green gros-grain instead of black. Reinforcements are 6"x6":
Here's the sealed ridgeline seam. Bearing in mind I put two heavy coats of goop on the inside, I can't tell any difference from the outside
. It was applied with a cheap 'n crummy Home Depot chip brush.
Here is the inside of the sealed seam:
And the outside of the same area: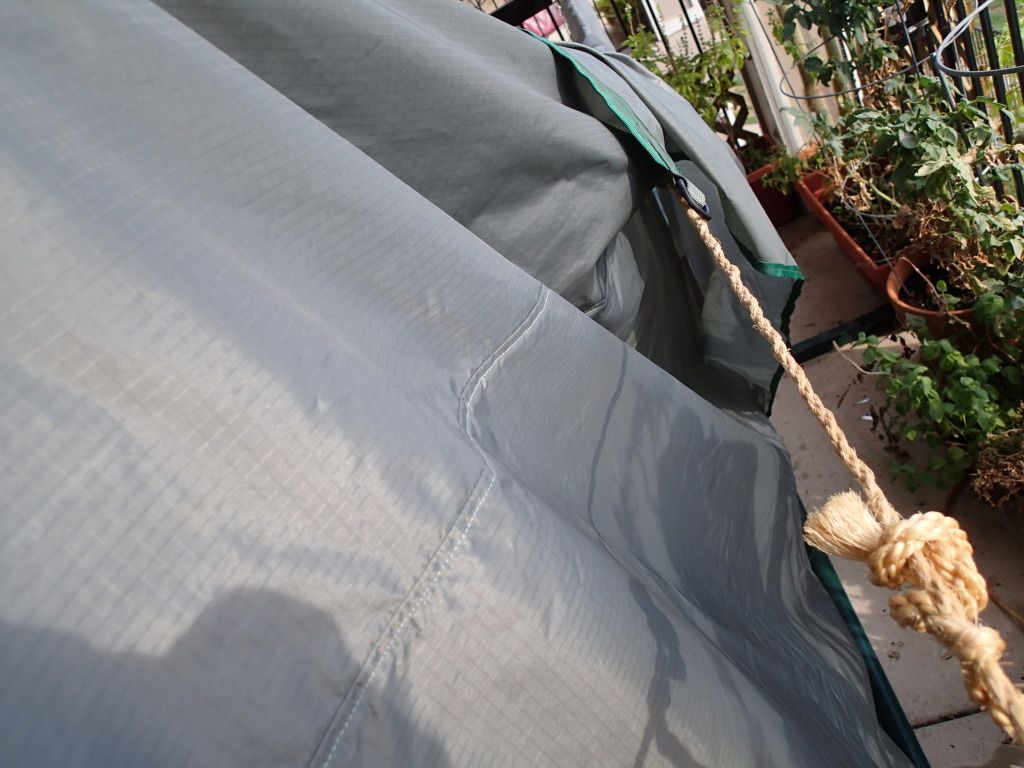 I also discovered that mineral spirits/silicone do not damage PU coated polyester (my pack cover material) and do a great job of waterproofing normal sil (as we all know) as well as soft nylon webbing
. If you are careful to apply it while it is still milky and not gelled, you can slather it on pretty heavy before runs occur.
TCB